FledglingStudio.com

Out-of-print and Hard-to-find books and information for Glass Artists and Collectors
Home < reprints < Starving Artist's guide to Glass Blowing
"Who else wants to learn how to blow glass,
and create original works of glass art...
Without spending a fortune on tools and equipment?"
If you want to learn how to blow glass,
there are a couple of ways you can go about it...
You can set up your own hot glass shop...
You'll spend

thousands

of dollars building your own glass furnace, glory hole, and annealers...
Spend hundreds more on blowpipes & punties...
Spend still more buying hand-torches, blocks & paddles, jacks & shears...
and all of the other tools every offhand glassblower needs.
Then, on top of all that, you'll need to buy glass cullet or glass batch...
(or a bunch of messy sand and chemicals so you can mix your own).
Or...
You can go a slightly cheaper route by setting up a lampworking studio...
You'll still need a multi-hundred dollar torch...
And a source of natural gas or propane...
You'll have to buy or rent oxygen tanks...
Buy or build annealing ovens, and more hand tools.
And then you'll need to buy borosilicate rods and tubing...
or expensive imported soft-glass colored rods.
Either way, it can cost you a small fortune...!



But there's one more way for you to start learning how to blow glass...

Without spending an arm and a leg before you even get started...
Introducing...



The Starving Artist's
guide to
Glass Blowing



Creating Artistic Glass
with scrap glass
and a torch



---
Originally written in the early 1960s, this long lost manual was put together by Joseph G. Payer, Jr., who took his experience as a scientific glassblower (or lampworker) and translated it into an easy-to-follow guide for the 'average' person with 'below-average' funds.
In the book, Mr. Payer explains how to use scrap glass commonly found in every home - bottles & jars, marbles, light bulbs & flourescent tubes - to create artistic blown glass items - vases, ornaments, and glass sculptures.
The illustrated text includes a brief history of glass, descriptions of the tools and equipment you'll need, basic glass working techniques, and how to prepare your materials for use...
as well as several artistic glass projects you can create in your own home.
Mr. Payer guides you, step-by-step, as you learn the basic skills of lampworking (also known as Scientific glassblowing) - using a propane torch and glass rods & tubes.
You don't need to build or buy expensive equipment.
You don't have to pay for pricey materials.
You can jump right in... (today, if you want)
and start learning how to create your own artistic blown glass!
---
Long out of print, we've updated the original text with New Information and an expanded list of Resources, and now offer this book as a convenient, downloadable PDF format eBook that you can read right on your own computer with Adobe® Reader.
44 pages. 65 illustrations.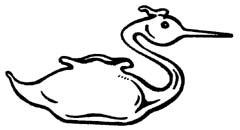 So how much are we asking for this informative, money-saving how-to?
The original limited-circulation text is long out of print and rarely seen.
When intact copies do turn up, they are eagerly purchased by anxious glass artists and collectors.
Even if you could locate a copy offered for sale by a rare book dealer,
you'd likely pay as much as $50 or more for an original edition.
But we're not asking anywhere near that much...
By offering our updated Glass Blowing Guide in a digital downloadable format,
we don't have to charge for the added costs of printing, warehousing, or shipping.
We're able to pass those savings on to you and, for a limited time,
we're giving you the opportunity to own this informative volume for only...
$17
$14
$9.97
Now just $7
Order your copy right now and get INSTANT digital delivery Worldwide!



To get your own personal digital edition of this Glass Blowing eBook right away,
just click on the "Buy Now" button above.

You'll be taken automatically to our secure shopping cart (provided by PayPal.com) where you'll be prompted to enter your payment information.
Pay by credit card or eCheck drawn on your bank account. You don't need a PayPal account.
After your payment is received, you can instantly download your eBook...
Whether it's the middle of the day,
or the middle of the night!
Rest assured with our 30 day money-back guarantee. If you're not completely satisfied with your ebook, we'll give you a full refund of your purchase price any time within 30 days of your download.
This is a digital, downloadable eBook. Nothing will be sent to you by mail.
This eBook is formatted to be read on a PC or MAC using Adobe Reader;
It is NOT compatible with iPhones, iPads, smartphones, Kindle, Nook or other eBook readers.
---
Copyright ©2013 Fledgling Studio and John R. Cumbow
updated December 2013